Champagne Doyard Mahé, Moulin d'Argensole
28 Chemin des Sept Moulins - Vertus – 51130 BLANCS COTEAUX - France
Phone +33 3 26 52 23 85
Mailto: champagne.doyard-mahe@wanadoo.fr

Join us Monday to Saturday (by appointment).
In order to offer the best service to our guests, we will receive you for delicious champagne tastings only on reservation, from Monday to Friday from 10 h to 12 h and from 14 h to 17 h 30.

On Saturday we will be open in the morning from 10:00 to 12:00 only (on reservation). Closed on Sundays and public holidays.

We also invite you to consult our schedule of closing dates (click here).

Book your visit by phone or email at your convenience.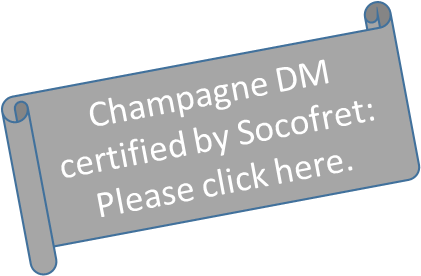 Away from it all... that's what you can expect « au Moulin d'Argensole » in Vertus, situated in the heart of the prestigious Côte des Blancs, in a charming village, which dates back to the Middle Ages, also described by the medieval writer Eustache Deschamps. Carole, Juliette and Odile will welcome you with great pleasure into this rural haven. You can taste our Champagnes and if you wish, you can sample the wines. Or you can simply enjoy a bottle of Champagne in the shade of a tree. Forget for a while the stress and the excitement of the day, and relax in the land of bubbles!